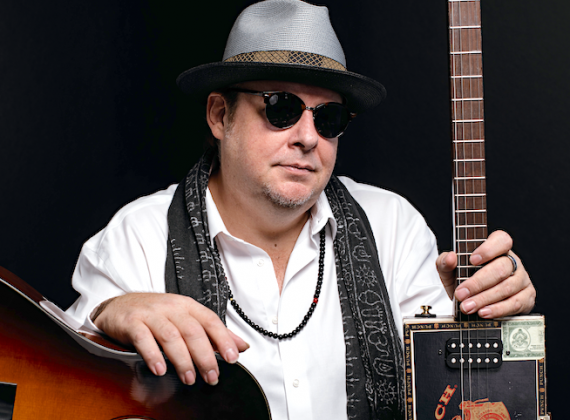 John immerses himself in a range of genres including Blues, Reggae, Rock, Latin, and Folk.
John is a finger-picking prodigy, double and triple-tasking on six strings. He accompanies his distinct guitar techniques with his sorrowful, soul-wrenching Blues voice that's helps to round out a notable musical and emotional takeaway for listeners.
John echoes the era of Blues and Folk greats with his riveting and electrifying acoustic sound and skills that are deeply ingrained in the Blues tradition. He has performed a multitude of different songs and styles in his albums Tattoo Train, Acoustic Rad Music, and Dog House Sessions I.