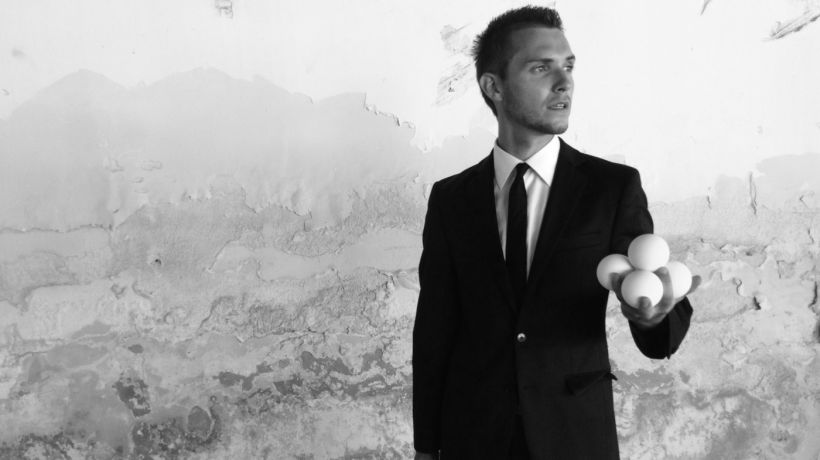 Nathaniel Rankin is an international award winning magician, juggler and circus artist. For the past 15 years he has performed throughout Europe, North America, Scandinavia, Asia, and South America and has also completed numerous national and international tours.
Magic and Juggling Show
Nathaniel's Magic, Juggling & Comedy show combines a range of state of the art modern magic, clean comedy, juggling manipulation, audience participation and sharp wit. Whether Nathaniel is levitating then catching them on his head or vanishing a radio into thin air, one thing is for sure, this show is guaranteed to magically entertain every one in the audience. Nathaniel tailors his shows to fit into various venues such as theaters, cruise ships, circuses, colleges, hotels, and corporate events. He can perform a variety of different sets from an entertaining 5 minute act to a 45 minute stage show.
Close Up Magic
'Close Up Magic', an intimate, enchanting and visual form of entertainment, is perfect for cocktail parties, restaurants, weddings, hotels or before/after Nathaniel's stage show. You'll be delighted when you hear gasps of amazement and laughter as your guests are entertained with 3-7 minute high energy 'mini shows', consisting of humorous feats of sleight of hand and mental magic.
Nathaniel is a seasoned Close Up Magician with more than twelve years of experience. He will stimulate conversation as he creates a welcoming, fun, and relaxed atmosphere that enhances the overall success of your next event.
Copy and Paste Text Here.
This can be any information that you want to be searchable but NOT visible on the Talent's Page.  Good example is a resume.
***Make sure you paste into the "Text" tab.